LITERATURE
»
Full Dark, No Stars
- Stephen King's new novella questions mankind's ability to trust others.
[02.21.2011 by Bridget Doyle]
MUSIC
»
The Top 30 Albums of 2010
- Fashionably, fabulously late, our favorite music (and believe me, there was a LOT) of 2010, the year that some have called the best year for music ever. And only some of those fools work here. Plenty of usual suspects, lots of ties and a few surprises that I won't spoil, including our unexpected #1.
[12.24.2010 by The LAS Staff]
LOSTATSEA.NET
>
FEATURES
>
November 17, 1999
On a recent trip through the Midwest, Boston-based band Wheat brought their subdued, dreamy dream pop to the Gateway city of St. Louis, and LAS Editor Eric J Herboth took the opportunity to sit down with the members of the band. Over the course of the next hour Rick Brennan, Scott Levesque and Brendan Harney took time out to discuss their magnificent sophomore album Hope & Adams and, among other things, the disturbing film Gummo and even more disturbing freak accidents.
---
LAS: Okay, so we should get some introductions out of the way. You are two-thirds of Wheat. Could you give us your names and Wheat occupations?
Scott
: Yes, I'm Scott [Levesque] and I play guitar and sing.
Brendan
: I'm Brendan [Harney] and I play drums.
And the absentee is…
Brendan
: Ricky Brennan, who also plays guitar and sings.
Scott
: And Bob plays the bass.
Okay, so is this a temporary configuration?
Brendan
: There are really five people in the band. The three original members and then Bob and David.
Scott
: Dave has actually been a part of Wheat from the start.
But they don't get to be on the promo poster.
Scott
: Well, Bob didn't play on the record, so it would be kind of pointless.
How does the writing take place then, just the three of you?
Scott
: Well, it is a process just like anything, a bit of an assembly line where everyone gets involved with it. The finished product everyone is responsible for.
So the record has been out for a little while now, hasn't it?
Brendan
: Since November, 1999.
You recorded that with Dave Fridmann, who has also done sessions for Mogwai, Mercury Rev and the Flaming lips. How did you get hooked up with him?
Scott
: We basically called him up.
Brendan
: We had a short list of people that we wanted to work with and then we just started narrowing it down. I didn't know about the other projects he had worked on, at the time.
Scott
: We probably wouldn't have recorded it with him, had we known.
I had a dubbed copy of your first album, Medeiros, and it sounded…
Scott
: You didn't pay for it or anything?
No, sorry, someone gave it to me on a blank tape.
Scott
: Don't you feel bad about that?
No, actually, I don't feel bad at all. Your press rep sent me a copy of the new one and I didn't pay for it either.
Scott
: Did you enjoy it?
Well, that is the thing, I felt that that record was…
Brendan
: Are you sure that it wasn't just a bad dub that you got, and not the actual record?
I guess that could be the thing, but on Hope & Adams I thought there was a much crisper, livelier, more visual feel to it. I thought the first record was a bit, uhm, I don't want to say transparent, but I think thin. At least not as textured as the new one.
Brendan
: Oh, yeah, that's cool. But part of that is probably because the first record someone gets their hands on tends to be their favorite, because that is what the memory associates with.
True, and I didn't really listen to the first record until I had heard Hope & Adams.
Brendan
: That is usually what happens, but in terms of the textured sounds, I think the writing on the second record sort of lent itself more to that. I think the band got better. Our abilities, in terms of the instruments and how we could get them to actual do what we wanted. It was a combination of the producer and the band growing up and learning how to be a band.
A lot of the songs on Hope & Adams are very visual, the listener almost able to picture definite scenes throughout. Do any of you start the songwriting process from a point of something visual?
Scott
: Well, we're both very visually oriented. We met as painters.
Brendan
: It depends on what kind of words you use, the semantics of it, but I know that personally, and in conversations with everyone else I know that we kind of see songs. I definitely see them in a very linear way, in that when I hear it I am also seeing in unfold, almost like a plot. I think that our background and the way that we create the songs like that contributes to that feel. We use visual terms a lot.
Are you guys still painting outside of the band?
Scott
: Well, I haven't done much lately. It's hard to do anything outside of the band right now.
So what do you do when you're not on tour or writing?
Brendan
: We're not working right now, but all of us had been. We're pretty much homebodies, really. Family and relationships and stuff.
Are you all originally from Boston?
Brendan
:Well, we're all from within 30 or so miles of each other, growing up, but we didn't meet until later on, in college. But we're all from the same general area, yeah.
How did you end up on Sugar Free instead of something Boston-based?
Scott
: At our second show, someone asked if we had a tape or anything. We hadn't even planned on putting out records initially, we were just having fun, but we happened to have a copy of some demo stuff that we had done, they liked it and it went from there.
Brendan
: It's funny because the first time we were supposed to meet someone from Sugar Free no one wanted to go. We were all too lazy. But we went and we were hanging out at a Yo La Tengo show, and their label had just started as well, so we just decided "Why not?" and did a record with them. Then someone in England at City Slang had heard the single and liked it, then it got single of the week, and then it started the whole European thing.
Have you guys been over there since the record came out?
Scott
: A bunch.
Brendan
: We've toured for five more weeks over there than we have here. We come home and take a few days off before heading out again.
Scott
: Next Thursday, actually.
Wow. Do any of you speak any other languages?
Scott
: Not yet.
Favorite European country?
Scott
: Stockholm at night is just gorgeous. Sweden is great.
Brendan
: In terms of that, just walking around, it is really great. Not club-wise or anything. I think in terms of playing the UK is our biggest market. Germany is my least favorite.
Uh-oh. That's where my family is from. I'm one hundred percent German.
Scott
: If you don't know the language, you're screwed. No one speaks English there, which is natural, which is okay.
Brendan
: Well, a lot of the young people do.
Actually, all of my friends there that are my age speak little, if any, English.
Brendan
: Two things for me about Germany. One, it is very difficult, on the road, to get decent food in Germany.
Do you eat meat?
Brendan
: Well, I do, but I'd like to have some vegetables, and those are hard to get.
Tell me about it. I don't eat meat and I've lived there for several years at a time.
Brendan
: We were trying to find a carrot or something, which we couldn't get unless we were at a market in the city or something. So that, one, and two, everyone smokes everywhere there.
Fucking yeah. It is unbelievably out of control.
Brendan
: Every fucking place you go in there are people smoking. It is mental man, it drives me crazy.
Yeah, you go to City Hall or the Police station or a grocery store or restaurant and everyone is smoking. It's like they're stuck in 1940 when smoking was still cool and no one knew about the health effects.
Brendan
: You go to the toilet, close the door and there it is - a fucking ashtray. You're in a restaurant and there is just billowing smoke everywhere. Some happy medium. But that is why Germany is lowest on the list. But the lower section, where Munich is -
Bavaria.
Brendan
: Yeah, Bavaria is beautiful.
Scott
: And the coast of Scotland is really nice as well. There are a lot of nice places.
One other thing I wanted to touch on was the packaging for the record, which is really nice. Is the art a painting by one of you?
Brendan
: The outside of that is actually scanned, we cut a piece out of a vinyl chair and scanned it in.
Scott
: We had talked about greens a lot and how they fit the record, and then where we rehearsed there were these chairs lying around that were the perfect green.
Did you decide on the packaging and everything?
Scott
: We do all of that stuff for every record.
Brendan
: We do ever visual thing, from the posters to the packaging to the artwork on every single in Europe. We monitor all of that stuff because you don't want to look gay. I don't mean that, gay, I mean that you don't want to look dumb. We like to have as much control as possible in the visual part, since we don't really get any anywhere else.
What does Wheat think about American television?
Rick
: It depends on where you're living and what your situation is. I don't watch any television now, because I don't have that kind of situation going. I probably used to watch a lot more when I was living with my family, but I don't really watch anything now.
Brendan
: I watch TV. I watch sports sometimes, some basketball or baseball.
Scott
: I know that the other guys do this as well, but I put something on without the volume often times, a lot when I was painting, just to have something there that you can get gestures or ideas from.
But then it is more of moving images, like silent film. Segue into what Wheat thinks about film. Any recent favorites?
Brendan
: That's hard, because I do watch a lot. I'd have to say that Being John Malkovich is up there. I would say "Safe" but that has been out for a few years. Another pretty amazing film is
Gummo
.
Gummo was pretty interesting. I don't know, I'm a big cat person so a lot of that movie was pretty hard to watch.
Brendan
: I am too, I have a cat, and it was hard.
Rick
: I couldn't watch it when they were whipping the one cat.
Yeah. And there was no disclaimer or anything at the end of the film saying that no animals were harmed in the making of the film. I don't know how I feel about that.
Scott
: I think they were road kill animals or something.
I'm sure they didn't kill them for the movie, but it was still hard.
Brendan
: The thing about that movie was that when I was done watching it I was so bummed that I just wanted to see something beautiful. I wanted to go out and smell flowers. And that is a hard thing to do in a film, because we are so desensitized to violence and all of the shit we see, that to see a movie that actually makes you feel that way is pretty remarkable. It can take you down that corridor where you just think "Wow, is this real? What in the hell is going on? Can I deal with this?" And then there was the scene where the guy beat up the chair, and it was such a comic relief at that you just die laughing, you want to grab on to anything that isn't terrible. I didn't like it when I saw it, but a few days later I thought about it and realized that it had, in an off way, been a very moving experience.
I felt the same way about KIDS, because it just made me feel bad as a person.
Rick
: At the end when the girl is raped.
Korine has a way of doing exactly what he wants and putting you in a specific mood through very nontraditional means. Not like Braveheart but very confrontational. It's hard to remember that it is art and - I mean, I got really upset with it. That kind of stuff undoubtedly goes on though, even though the film isn't actual documentation.
Brendan
: The more I talk about it, the more I think it is just incredible. As horrific as it was, it was also very beautiful, film-wise An unbelievable contrast of horror and beauty, the boy with the bunny ears against everything else.
Scott
: You know, talking about American television earlier, one thing that I notice a lot now is the trauma shows, the real life stuff. You see a guy with his eye kicked in and it is all real.
Well, the society in this nation does have an obsession with things like that. Look at how many people sit up listening to radio scanners, listening to police calls.
Scott
: I can't deal with that kind of stuff. Even driving down the highway, if we see an accident I have to go in the back. I just can't watch. It really disturbs me.
Brendan
: We passed a couple of accidents in Europe and they were terrible. Even on this trip we have seen some things. There was this motor cycle accident, and I saw it. I saw the bike, I saw the guy lying there on the pavement. If no one was there, pulled over to help, we would have to deal with it, but otherwise I just can't deal with that type of stuff.
What do you think of airbags?
Scott
: I think the idea is great, but I've never really used one.
What I didn't realize is that they deflate only a few seconds after they inflate. I worked with a woman who rear-ended another car and the airbag inflated and probably saved her, but ten seconds later someone hit her from behind and the airbag, deflated, had left the steering wheel torn open with all of the metal inside uncovered, and her face hit the exposed metal.
Everyone
: Ouch.
Yeah, her face was all cut open and she had to have all of this reconstructive surgery. All in the space of about ten seconds.
Brendan
: You ever cut yourself, like a major cut where you look down and think "Oh my god!"?
All of the fat cells and everything hanging out.
Brendan
: I cut my finger once and I just couldn't believe that I had fucked up like that. I had to go to the doctor to keep my finger. It was just really shocking.
Rick
: Then you see those guys working in a shop, they give you your change and they're missing a bunch of fingers.
Brendan
: Have you ever been cut like that?
Well, when I was a kid my brother faked throwing a kitchen knife at me, but when his wrist snapped the blade somehow came out of the handle and hit me in the face. It stuck right between my eyeball and the eye socket. It was a virtual miracle that I didn't lose my eye.
Everyone
: No way!
I shit you not. The funniest thing is that our insurance guy was at the house when it happened. I mean I think it was like the homeowner's insurance or something, but it was still an odd coincidence. My parents flipped out.
Brendan
: Man, that is unbelievable. Just imagine, there is something like a millimeter or two that could save your eye and that is where it landed. That is amazing. And when it happens you just stop and think "Why did I do that?" or "How did that happen?" and you're just amazed. SEE ALSO:
www.wheatmusic.com
SEE ALSO:
www.sugarfreerecords.com
--
Eric J Herboth
Eric J. Herboth is the founder, publisher and Managing Editor of LAS magazine. He is a magazine editor, freelance writer, bike mechanic, commercial pilot, graphic designer, International Scout enthusiast and giver of the benefit of the doubt. He currently lives in rural central Germany with his two best friends, dog Awahni and cat Scout.

See other articles by Eric J Herboth.
If you'd like to help spread the word about LAS, or simply want to outfit yourself with some adhesive coolness, our 4" circle LAS stickers are sure to hit the spot, and here is how to get them:
-->
Send an with $2 in PayPal funds to cover postage. Don't worry, we'll load you up with enough to cover your town. Then just be patient. They will arrive soon.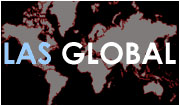 LAS has staff and freelance writers spread across North and South America, Europe, and a few in Southeast Asia as well. As such, we have no central mailing adress for unsolicited promotional material. If you are interested in having your project considered for coverage, please contact us before sending any promotional materials - save yourself time and postage!