LITERATURE
»
Full Dark, No Stars
- Stephen King's new novella questions mankind's ability to trust others.
[02.21.2011 by Bridget Doyle]
MUSIC
»
The Top 30 Albums of 2010
- Fashionably, fabulously late, our favorite music (and believe me, there was a LOT) of 2010, the year that some have called the best year for music ever. And only some of those fools work here. Plenty of usual suspects, lots of ties and a few surprises that I won't spoil, including our unexpected #1.
[12.24.2010 by The LAS Staff]
LOSTATSEA.NET
>
FEATURES
>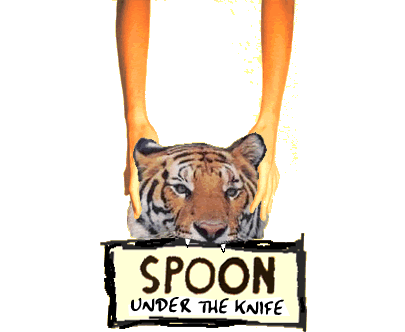 July 10, 2007
The trials and tribulations of Spoon's career have been well documented. Though it may have seemed like a major setback at the time, the band has recovered from their heinous treatment at the hands of a major label to receive unending amounts of duly deserved critical praise for their recorded output, and A Series of Sneaks, the album that was once so poorly promoted even when recorded on major label dollars, has seen itself elevated to cult classic status.

Even though their records tend to receive unanimous support, Spoon has refused to repeat themselves. Girls Can Tell smoothed out the punk edges found on A Series of Sneaks, but still managed to not only captivate the band's established fans, but also draw in a whole new crowd. Once again, with the release of Kill The Moonlight, Spoon manages to throw out the rulebook and still record an album that is sure to top many year-end best of polls.

I got Britt Daniel on the phone a week after the album's release, and just prior to the start of their first tour behind the new record, to talk about the writing and recording process, and how each track on the album adds up to what is sure to be considered another Spoon classic.
---
LAS:
You guys recorded this album all yourselves, right?
Britt Daniel
: We had this guy Mike McCarthy, who lives in Nashville come [to Austin]. For the last two albums he has come out and stayed with us in Austin, and it's mostly him and Jim [Eno, drums] engineering and the three of us producing.
I had read in an interview where you talked about major label bands having too much time, or too much of a budget to record, and that they never get a really good, inspired take, so I was wondering if you feel like you got some of those on this album and how your recording budget affects your records.
We really are in a situation where we can take as long as we want so we could fall into that same trap. I wasn't really saying major label as much - what I guess I meant to say was that the recording situation of today - yeah, you do have a situation where you can redo every take, every instrument so many times that you can just sort of lose sight of what the real thing is, and what an inspired performance is - where as back in the sixties, or fifties, or forties, or whatever, when people had to record for records, they had to get it right immediately. So they knew what they were playing was going to be 'the thing' and they better all get it together right away. I think that you can make good records by spending a long time on them, I'm just saying that that kind of old school mind frame of having to get it right was probably pretty inspiring and ended up producing a lot of great performances.
Do you guys use digital equipment in your studios, like Pro Tools and that kind of thing?
We do a little bit, but we always record first to tape and then if we run out of tracks - on the last two albums we have been working on a sixteen track and sometime we would run out of tracks - then what we would do is bounce some of the ones we had already recorded to tape over to Pro Tools and sync it up so that we could keep recording, but we're definitely not a Pro Tools band. We're not a band that goes straight to Pro Tools. I think that ends up making shitty sounding records for the most part.
Small Stakes
This track really stands out being the first song on the album. I think people pop the album in and hear it and it gives the impression that you have really changed a lot since your last record.
Yeah, for better or worse. I think some people hear that and are turned off by it. Maybe this isn't the right record for them. We definitely thought it was the weirdest song that we recorded on the record.
Is that why you put it right up front?
I guess, yeah. We just thought this was the most exciting way to start the record.
How did you go about writing that song, did you do it in the studio just playing around with sounds or was it written before?
I wrote it at home at my apartment. I've only written maybe two songs on keyboards, that was one of them. I had kind of hit a stand still in terms of writing songs that I thought were good. I was coming up with all these songs that I would get to the end of them and think "well gee, that's alright". So I thought I would change my method and I wrote a couple songs on keyboards and kind of went with the first thing that happened. Just "Ok, that's a song", rather than molding and molding and shaping it, and "The Way We Get By" and "Small Stakes" were those two songs.
I wanted to ask about the lyrics to, it seems like a lot of it has to do with the music industry stuff that you guys have had to deal with.
I really wasn't thinking about it that way. I was just thinking about people who live kind of small. Who aren't ambitious or who maybe would like to be ambitious but they just end up doing what they do. It's kind of an easy thing to do in Austin. I mean that's one of the great things about Austin is you don't have to be a player to feel like your not a loser.
The Way We Get By
This one is a lot more straightforward than "Small Stakes".
Yeah, I guess the thinking was if we were going to start with this weird one, then we want to follow it with probably the most accessible song on the record. It's sort of the "Small Stakes" lyrics part two.
It seems like the lyrics glorify the little mundane things in life.
Yeah, I'm into that. Ray Davies was great at that. I don't think I'm at his level of doing that but that's something I have always liked about him.
Something To Look Forward To
The last record was called Girls Can Tell, but it seems like this one has several songs that use girls' names and center around little stories about them.
Yeah, this is the only song on the record that I co-wrote. Me and Miles, the guy I co-wrote it with, kind of got the melody together and had this chorus which was very deadpan. But it didn't really have any lyrics for a long time and we were just batting lyrics around and then finally at the last minute I came up with these, sort of a last minute fill-in-the-puzzle kind of thing.
Was it inspired by anyone in particular, or was it just an idea?
I think that there is some truth to those lyrics, but I wasn't thinking about a specific thing.
I get this idea from the lyrics of why a guy enjoys looking at a Victoria's Secret magazine just as much as a Hustler. It leaves one more step to look ahead to.
That's one way of putting it. The older I get the more I feel like I want more... I want more than just a good time.
Right, just a quick physical thing.
Well, I don't know, I'm not even thinking physical. It just seems like you need more from the people that you want to hang out with.
More of an emotional connection?
Yeah, more of an emotional connection.
Stay Don't Go
I think the obvious thing that is going to stick out to anyone the first time they hear this is the beat-box. Whose idea was that?
That was my idea. The way that came about was, I wanted to program a beat to just play along to. I was playing on the upbeat rather than the downbeat and I wanted to play against something.
Is it your voice?
Yeah, it's my voice. So I just very quickly made this loop to play against. I think the drum machine was on the other side of the room, so I thought this would be faster, not thinking that it would be something we actually recorded. But it ended up, you know [laughs], it sounded cool.
Yeah!
At first I was like - this is too goofy, we can't use this - but it ended up, you know, I wouldn't have it any other way.
Another thing that stands out on this record is Jim not playing on every song, and I think that gives it a different feel.
I like records that take you to all these different places.
How are you planning on recreating that live?
We have been in negotiations about that, I tell you. I don't know what we are going to do. I don't know if we are going to just not be able to play that song, or if we are going to just have Jim play a beat that mimics that. We are sort of figuring it out, and everybody in the band has a strong opinion about playing along to samples and whether that's cool or not.
Jonathan Fisk
This song feels like it could have fit on A Series of Sneaks, at least until the saxes kick in.
It's fast and heavy on the distorted rhythm guitar.
Was it written a while back?
It was written last summer like almost all of the rest of them, but it originally started out as an acoustic song. I tried it as an acoustic song; I tried it as an electric [song]; and then I went to something where it was like setting up some kind of offbeat loop that went along to it, and all those things just didn't seem to work. So, as a last ditch effort Jim and I tried to make it more - tried to - say Ok, we're going to play it garage.
Just rock it out, huh?
Yeah, and just play it, and so we did. We recorded it live in one little room. I think you can hear that.
Who decided to add the saxophones on these couple of tracks?
Me. I think that the saxophones work a lot better on "You Gotta Feel It" than they do on ["Jonathan Fisk"].
I think they add a lot to the mix, they give it more of a rock'n'roll feel.
My dad said that song sounded like The Blues Brothers to him.
I had read somewhere that your Dad listens to all your records and that he got mad when he heard some cursing on…
On
Telephono
. He definitely did not like
Telephono
. He said, "It SUCKS"! He told my little brother "It SUCKS"! [laughing] He shouted it.
Has he heard this one?
Yeah. I think he heard this one. I don't think he likes it as much. He hasn't had as many comments about it. But, he really likes "The Way We Get By".
That one is going to be the first single right?
[laughs] Well, what's a single?
Well, yeah.
Yeah, I guess we're trying to make a video for it. But, you know, we haven't done that yet.
Would you try to send it to MTV2?
Yeah, exactly. You spend thousands of dollars and all these hours trying to come up with an idea, then actually doing the thing, then editing it, and going through all this trouble, and then they play it on a channel that I can't get.
Right, I'm the same way.
They will probably play it on 120 Minutes once.
I wasn't even sure that show was still on.
Yeah - it's on - they have it now on MTV2. I mean just throw us a bone, put it on MTV at least.
Right, I haven't had cable in four years so I am out of that loop. It seems like the best thing bands can do these days if they make a video is post it on their web page.
Theoretically, I mean, videos should be done - I guess - as art, but also so that you can reach people who have not heard you before who just happen to be watching this channel. It's kind of lost when the only avenue for it is to put it on your web site.
"Jonathan Fisk" starts a series of three songs that have a repeated image of a knife. Where did that come from?
Hmmh. I hadn't noticed that. "Paper Tiger" has a knife.
Yeah, and so does "Someone Something"
Hmmh. Interesting. Good point. [laughing] I don't know what it means. It's just an image. It wasn't planned.
There was nothing in particular that appealed to you about that?
Well, it just seemed to fit lyrically in the songs. But it wasn't a coordinated effort. It's interesting that they all come right in a row.
I noticed that those three were right in a row and I thought, "Well, maybe there is something here."
Yeah, that's cool. Good eye.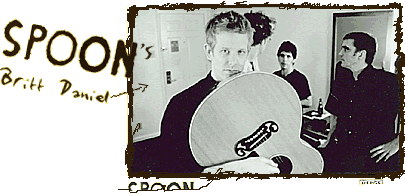 Someone Something
I heard this one early, you had played it on a radio show somewhere in Boston, and I downloaded it, I think from the Merge webpage.
Where do you live?
Birmingham, Alabama.
Oh, ok. I might have played it there too.
Oh, really?
I was on a solo tour in June.
Oh, that's right, I was out of town that night. I remember someone telling me that.
A lot of people were.
Didn't play to big crowd huh? Who were you with?
I was with Crooked Fingers and this band The Western Keyes opened up. The show was not advertised.
Yeah, I sure didn't know about it at all.
Yeah, it literally was not advertised.
I hate I missed that. This song seemed like a really simple arrangement and it didn't hit me right away until I heard it on the record and heard Jim's drumming with it. What was the songwriting approach to it?
That one changed pretty massively. It originally sounded sort of like a hyper-rockabilly song. It was on guitar.
It was written on guitar?
It was... [playing an altered version of the tune on his guitar]. It was just like that where I pictured the beat being dum-che-dum-che-dum-che… I call that hyper-rockabilly. I don't know if that is an accurate description or what, but when I came back from Connecticut - I went to Connecticut to write all these songs - when we came back, we tried it and it just wasn't working. I think that is one of the coolest things about Jim, and the way that we work together, is that even though that just was not working, we ended up turning it into one of my favorite songs on the record. So, we just knew it wasn't working and I went home and worked on it some more, and my thought was let's do it like "Waiting For the Man". [laughs] Jim just sorta - Jim doesn't have that album by The Velvet Underground so he went at it a different way, but we put it on piano, my input was to put it on piano and make it like "Waiting For the Man". So we just changed it.
So that one changed a whole lot.
Yeah, a few of them changed a whole lot.
Have you thought about playing it on guitar live?
Yeah, when I played that solo tour I played the original version.
Is there a recorded version of that?
Not that's released, just my demos.
Any plans to?
They're really bad demos [laughs]. We need to turn in some tunes for a Merge compilation that is coming out. I should go back through them and look at them again but I don't remember any of them being all that outstanding. They're just interesting, you know, to see the way the songs changed.
It's always fun to hear another take on a song.
Interesting but not necessarily good.
I skipped over "Paper Tiger", so let's go back to that one.
Paper Tiger
This one really stands out on the record as being something way more progressive than anything you guys have done before. How did it get written?
Progressive as in more modern sounding?
Yeah, or just completely different. Not the guitar, drum, bass setup.
The idea for that one came to me right when I was falling asleep. I found that, a lot of times, when you need to be creative or come up with a good idea that is a really good time to come up with ideas for something. Just think about something just as you are taking a nap or going to sleep. I get all kinds of good ideas that way. Somehow all the other things that distract your mind are slipping away and you can approach it from a different angle. So basically, I had these very basic elements of a song and I knew the beat was dum-che-dum-che-dum-che-dum [emulating the rhythm of "Paper Tiger"] like that, right when was fading off I had this idea of using [laughs] like a backwards-delayed kick and a frontwards-reverbed snare and making that the basic elements of the song and just playing keyboards on top of that rather than guitar. That's how it happened.
Will it not be performed live?
We're working on it. We just played it yesterday. We have got to work on a few things. Hopefully by the time we get to Atlanta….
Is there anyway to play that one without samples?
We could. We have really been trying to just - what we have been doing is using the click drum that is in the song, that being the only sample we use, and Jim playing the drums live. Instead of the [makes sound effect noise] he is actually hitting the [mimics the beat]. I think that we will figure it out.
Don't Let It Get You Down
This is my least favorite song on the record. The demo is actually pretty good, but I don't think that we got it right. The recording, that is. It's ok. Some people love it.
I get the impression of the story being about a junkie?
Yeah, that is sort of what I was thinking of, a girl that has lost her way.
And in a way it backs up the "Small Stakes", "The Way We Get By" lyrics.
Yeah, I think that's right on.
So none of these songs were left over from the back catalogue?
No, they are all new. The three newest are - they were all written in Connecticut last summer except for "Paper Tiger", "Small Stakes" and "The Way We Get By", which were [written] once I got back home.
Do you feel like you don't write as well in Austin, are there too may distractions?
Yeah, it is hard to focus on songwriting. Or, it has been in the past. I have kinda been working so hard lately think I could do it again. But I did go away last summer so that we could put out a record this year rather have to wait until 2003.
All the Pretty Girls Go To the City
Was this song written on keyboards first?
No, that was on guitar. I wrote the bass-line. I was playing it on guitar, but instead of playing chords I was just [plays guitar riff from the song] just the one note thing, which I think is a cool way to write. When you are writing to just one note, one string, it seems like you have more -you have a different direction than when you have a whole chord.
It kind of gets this call and response feel between the guitar and the keyboards.
Uh-huh.
You Got To Feel It
This song has a lot of things going on with the weird echoing vocals. It's a great headphone song, and the vocals are panned hard to one side in the mix aren't they?
We thought it made the song sound special.
And the saxes show up again.
Yeah, I like the saxes on that one.
It's really short. Did you guys edit it down?
It was always that length. It was originally more of a strummy, acoustic song. I knew that we needed more band songs, so I brought it in to practice just to see how the band would approach it. It ended up just being a rock song, I guess.
The lyrics seem to be a comment on how to go about creativity in songwriting.
Yeah, I guess I was singing about musicianship. I mean, that sounds geeky, but I was sorta - one of my main things about doing music is that it just really has to be - you just gotta put it out - I think the best musicians are the ones that just do it by feel, like Paul McCartney for instance, ones that don't necessarily know what the six or the seventh is, or they aren't great guitar players, but they just bash it out. They just make it happen with emotion and with feeling. That's music to me. It doesn't hurt to know those things, but I just don't think that you can rely on them to make a good song or to make a good performance.
That interests me because I am a music student, but I continuously find more and more of the people whose music I listen to a whole lot are not from that school at all. Have you had any formal training?
Well I was in choir when I was a little kid. That was about the only music theory I got up until I was about 13 or 14, but I never had piano or guitar lessons. I think that you can know all those things, Paul Simon is a wiz and he is definitely a guy who knows his music theory and actually uses that kind of stuff when he is writing the songs and he makes it work, but a lot of times that doesn't work for people.
Back To The Life
This is another track that has a drum loop without Jim really playing on it if I'm not mistaken.
It's not a loop. It's us stomping and clapping in his living room, but we did it the whole way through. There are some variations in there.
There are a lot of background noises, like conversations and things on the album.
Yeah, we left a lot of it in there just to make it seem more casual. A lot of my favorite records are like that, like
London Calling
, it just sounds like they are having a party in the studio.
What is this one about? I haven't even been able to break it down.
Ah, it's not about anything. It's sort of this - it's not really about - I mean the lyrics are not great. But I guess if you had to stretch, you could say it's like this Greek myth. This guy is telling his son to leave home and take up his scythe. It's otherworldly.
What is your favorite song lyrically on the record? Which one do you feel like you nailed?
"The Way We Get By" has some pretty good ones.
Out of all the songs you have written are there any that stand out?
"Lines In the Suit", "Anything You Want", "Fitted Shirt" - I like that one a lot.
So a lot of the Girls Can Tell stuff. That was my introduction to the band. Since then I have gone back through everything.
That was where a lot of people heard about us and I know that. I know that because [laughs] the sales were…
Drastically different?
Yeah, drastically different from any other album.
I have heard you say you are a fan of mp3 sharing.
Uh-huh.
It seems like that is heading down the tubes.
You don't think people are going to be able to share files?
Well the RIAA has continually…
I think there will always be something that is peer-to-peer that they can't stop. I mean I use Kazaa lite and it seems to work fine. I don't think a model like Napster is going to work where there is actually a company, but if it is a bunch of people just doing it on their own, making their own applications, that are just shareware and aren't for sale, how are they going to stop that?
I get most of my files through FTP sites now, but it seems like if the RIAA manages to shutdown programs like Napster and Morpheus where the average user is getting songs released on major labels, then it seems like they are accomplishing what they are setting out to do.
I don't think that overall it is going to hurt them. I heard some quotes that record sales were down a certain percentage in the last six months, but the economy is not as good now as it was. I don't think that you can contribute it to that, but maybe you can contribute it to there being more shit bands on major labels, maybe you can contribute it to Wilco being dropped, I don't know. There are so many things that factor in, but I definitely don't think people being able to check out music first before they buy it is one of them.
Being a college student, I know there is no way I could ever afford my music habit at all, so if I am even going to hear these bands that is my only option. But even if I don't get a chance to pick up that record I will go see them play, or buy a shirt... something.
I find that a lot of times I'll download a song or two and I won't end up buying the record, but I'll know that the band is good and I will mention it to a lot of people, or I'll buy the next one, or I'll go to the show.
It seems like if bands can earn your respect in any kind of way you would want to make sure they have the opportunity to keep making music.
Right.
Vittorio E
Where did the title come from?
It's the name of a subway stop in Rome. I just thought it was a nice sounding name, so I just jotted it down and when we needed a song title we used it.
It closes out the album so well, was it written to be the album closer?
No it wasn't written that way, but yeah it does. In fact it seems so much like an album closer that I was very reluctant to put it on as the album closer. There are so many bands that put on the acoustic song last, but there is probably a good reason for that. Sometimes I think that is my favorite song on the record. I like the way it develops - in terms of it grows the whole time.
Lyrically, it seems like it goes with "Back To The Life".
I struggled with the lyrics. I don't think the lyrics are that great. It's just about a long relationship. Where does it go? How does it end? Does it End?
Well I guess that gets us through the record. Thanks for taking so much time to answer all these questions.
I haven't done an interview where we talk about all the songs, so that's cool. Have a good afternoon.
Thanks.
SEE ALSO:
www.spoontheband.com
SEE ALSO:
www.mergerecords.com
SEE ALSO:
www.aestheticapparatus.com
--
Mark Skipper
Mark Skipper currently resides in Nashville, TN where he can be found skipping shows, drinking Guinness, making bad home recordings, and complaining about how much music sucks these days.

See other articles by Mark Skipper.
If you'd like to help spread the word about LAS, or simply want to outfit yourself with some adhesive coolness, our 4" circle LAS stickers are sure to hit the spot, and here is how to get them:
-->
Send an with $2 in PayPal funds to cover postage. Don't worry, we'll load you up with enough to cover your town. Then just be patient. They will arrive soon.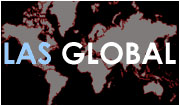 LAS has staff and freelance writers spread across North and South America, Europe, and a few in Southeast Asia as well. As such, we have no central mailing adress for unsolicited promotional material. If you are interested in having your project considered for coverage, please contact us before sending any promotional materials - save yourself time and postage!