LITERATURE
»
Full Dark, No Stars
- Stephen King's new novella questions mankind's ability to trust others.
[02.21.2011 by Bridget Doyle]
MUSIC
»
The Top 30 Albums of 2010
- Fashionably, fabulously late, our favorite music (and believe me, there was a LOT) of 2010, the year that some have called the best year for music ever. And only some of those fools work here. Plenty of usual suspects, lots of ties and a few surprises that I won't spoil, including our unexpected #1.
[12.24.2010 by The LAS Staff]
LOSTATSEA.NET
>
FEATURES
>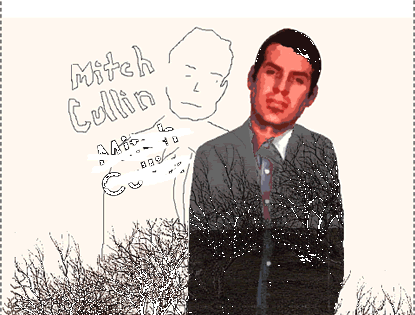 October 30, 2007
The correlation between music and books often stems from their similar effects of evoking certain emotional responses in someone's being.
Music often paints pictures and writes its own storyboard as narratives can create lush soundtracks (depending on what atmosphere is tuned in) if properly written. In some cases, books have been known to have such an impact on people that they are manipulated into drastic and atrocious acts.
The power of the written word over the reader has been well documented. For instance take Mark Chapman, who requested John Lennon sign his copy of
Catcher In The Rye
the same day he murdered him. In the ensuing media frenzy it was speculated that Lennon's assassination had a connection to Salinger's look at one reclusive teenager's disintegration. The power of music has also been well documented. People have been known to pass out and have ethereal visions while attending a Sigur Rós performance. While both instances are severe cases, they serve in proving the point that different facets of media can impact people and their behavior in different but equally powerful ways.
On a smaller and less extreme scale, such inclinations can be felt while reading the works of writer Mitch Cullin. If you don't know who Mitch Cullin is, you should. Consider this an introduction.
Cullin is an extraordinary wordsmith of literary, artistic narratives that bring about intense trepidation. Often centering his work around the rural landscape of rustic Texas, Cullin's fearlessness is alluring in the way he is able to emote humor in his horror. He is an acclaimed and award-winning writer of such works as
Whompyjawed
,
Branches
, and his breakthrough work in
Tideland
, the latter of which has become somewhat of a cult classic. In
Tideland
, Cullin takes us into the world of an imaginative young girl and her deluding life as a lonely child armed only with her agility and imagination.
Tideland
is a book filled with so much peculiar and grievous circumstances that it chills the very root of the human soul. One critic compared it to Patrick McCabe's' Butcher Boy and Terry Gilliam took notice of
Tideland
, calling it "kinda like Alice in Wonderland meets
To Kill a Mockingbird
meets Psycho". In fact, at one point,
Tideland
would become the next film project for Gilliam, the journeyman Director of quirky films such as
Fear and Loathing in Las Vegas
,
12 Monkeys
, and
Brazil
. Gilliam, whose unfortunate funding problems were well highlighted in the documentary film
Lost in La Mancha
, has postponed all of his other projects, including the adaptation of
Tideland
, for his work on
Brothers Grimm
.
I first spoke to Mitch Cullin over two years ago, well before my days with LAS, at which point I had to ask about his musical preferences and how those preferences inspire him. He explained to me that music in fact does play an important role in his life. His extensive love of everything from the early punk acts of The Clash, Sex Pistols and Sham 69, to modern wonders of Giant Sand, Calexico, Grandaddy and Lambchop. On any given day, Cullin is obsessed with any given artist and at the time of our brief conversation, Gene Clark was his fixation. My own love for music and Cullin's work prompted me to probe into the author's aesthetics, leading me to ask if music inspires him to write. "Well, in a roundabout way, yes" Cullin explained. "I don't/can't listen to music while writing. I did when I was younger, but it is too distracting now, and I prefer white noise these days - the whir of a fan, or the hum of a space heater."
Cullin went on to elaborate that, "where it does help is in invoking a mood or feeling or atmosphere that I then try to evoke in the writing. When I did
Branches
years ago, I actually had a tape of
Branches
' music which had the mood that I wanted for the book. When I'd get stuck, I'd hop in my truck - usually in the middle of the night - and drive around with the tape playing, until I felt back in touch with that feeling I wanted. Ideas came that way too, sometimes out of nowhere it seemed. Same goes for
Tideland
, but it was no longer a tape but a CD-R of songs that just got my mind focused."
Two years after that initial conversation, Cullin is as readily as ever to talk about his passions and exactly where the film version of
Tideland
stands. Even now, after the respectable success of
Tideland
and the ensuing film prospects, Cullin seems to be grounded and down to earth, and his earnestness is crystal clear.
---
LAS: It has been a couple of years since we lasted talked about music, writing, and how it inspires you, which we will get to in a minute, but the big question is what happened with Tideland being made in to a film by Terry Gilliam? It seems he has had a multitude of funding problems with his last few projects. Was this part of the problem?
Well, yeah, Tideland did seem to fall victim to the same funding problems that Terry has had with previous films. For a while there it looked like the money was coming, and everyone was pretty excited. Then, suddenly, the money wasn't coming - partly due to some objections about the content of the story, I think. So for the past year or so it's been in limbo while Terry has gone on to do The Brother's Grimm. With that film now in post-production, there's re-newed interest in getting Tideland made, so we'll see. The next few months should be interesting.
[NOTE: According to Variety magazine, Gilliam is indeed confirmed to direct Tideland, with shooting scheduled to start September 7th in Saskatchewan, Canada]
I have yet to read your new book of short stories, From The Place In The Valley Deep In The Forest: Stories. Can we expect the same dark and disturbing narrative you have somewhat become known for?
Man, I need to slow down, I guess. It feels like a million years has passed since the collection was published, and the novel UnderSurface has come out in the meantime. However, I think the stories are some of the best things I've done, and I suppose the content is somewhat less dark or disturbing than previous efforts. UnderSurface, on the other hand, is probably the most disturbing book I've written, at least for me - and I also think it marks the end of the kind of themes that I'd started to explore with Branches.
Your books seem to be as eccentric as your taste in music. When we talked in March of 2002, you explained how music, or the lack of it, helps create an atmosphere in which the creative juices are prompted to flow while writing. You were motivated more with he sound of white noise or natural sounds. How did that process play a role in From The Place In The Valley Deep In The Forest: Stories?
Less so with the story collection, mainly because the stories were written over the course of about eight or so years. But one story called "Sifting Through" was done in Houston at around the time The Eels' Beautiful Freak came out, and I remember writing that story with the CD playing behind me. "Susan's House" was the song that sticks out the most. And because I was knee-deep into rockabilly music during the writing of "Wormwood", that particular story is steeped with lots of American music and pomade, even though it's about a teenager living near Chernobyl. The stories written after I moved to Arizona fall more into the white noise category, due partly to my late night hours and the need to create a murmuring, womb-like atmosphere in my office. Now that I live in California, the need for soothing white noise has only increased.
I feel like I am asking a magician to give up his secrets but I am curious on how you can come up with such extreme concepts and ideas for your books and then execute then in such a beautiful fashion?
It's hard to say for sure, and I'm not being coy at all. I tend to carry an idea for a long time, so it bends and shifts and mutates through various notes and outlines. Tideland came about during a train ride from Houston to El Paso, and it was dusk and I was gazing out the train window, seeing these rundown, isolated farmhouses in the middle of nowhere - except it was also obvious from the houselights that someone still lived there. And, for some unclear reason, human taxidermy popped into my head. So the various seeds seem to sprout randomly, and then my job is to nurture them along and see if I can grow them into one thing. As for writing about fairly gruesome subject matter in a somewhat lyrical fashion, I suppose that's how I keep it interesting for me and, also, how it might allow a reader to look at something awful in a different way. I'm certainly not trying to gloss anything over or make it pretty, but I do think there can be artfulness to ugliness.
What kind of role did your childhood play in which you are able to come up with dark and enigmatic themes for your characters and their convictions?
It was a transient childhood, as you can imagine. I was shuffled around a lot between divorced parents, sent back and forth across the desolate stretch between Texas and New Mexico. So like most kids I had to deal with stepfathers and various upheavals that were beyond my understanding. And because the adults taking care of me often seemed chaotic or unable to make a stable and long-term home life for me, I suppose my worldview was shaped by that. This could be an inaccurate statement, but I believe there was a lot of innate fear and uncertainty in me as a boy that has carried through into my adulthood. So while some of the books are extremely fatalistic or grim, they can also be seen as strange ways of me facing those fears - like abandonment or isolation - and putting them to rest, hopefully. To that end, the writing has changed over the years, and now I'd never write a book like Branches or UnderSurface so perhaps the process has worked. You know, I do think there's also some humor and hope in nearly all the books, although that might not be as apparent to others as it is to me.
What is the biggest motivation or inspiration for you to commit to a story?
At any given point I've got five or six ideas floating around, and then one just suddenly emerges as the novel to work on. That probably has a lot to do with how realized it might become over time, how certain themes or characters begin to manifest clearly- but also I need to feel so drawn to an idea that all the others seem less meaningful. Or sometimes two or three different ideas will suddenly merge, and then the choices become easier. It's awful to admit this, but I really do just write for me, and my goal is to create a book that I'd ultimately enjoy reading.
All facets of multi-media can evoke intense emotions, which I find to be the case with your writing. When I first read Tideland I couldn't help but build my own soundtrack to what I was reading. At times I sensed fear and compassion and others I felt extreme joy and humor. If you were to have a say in who would be on the Tideland soundtrack who would you choose?
Odd you should mention that, because my good friend and surrogate big brother Howe Gelb has just written a song called "Bottom of the Barrel" with Tideland vaguely in mind. And I've certainly envisioned Howe in the role of Noah, especially since, just like that character, Howe has spent a fair amount of time navigating the world between the American Southwest and Denmark. I do know that Terry has spoken with Tom Waits about being involved on some level, which is just fantastic to me. Like with Howe and Giant Sand, I've grown up with Tom Waits' music as an inspiration. His songs for Alice would easily work within the context of the film. So those two brilliant troubadours would be my picks for the soundtrack, and hopefully that'll be the case.
What musician or band are you into now?
I think Grandaddy is one of the most interesting bands at the moment, and I'm fairly rabid about their music - pretty much everything I can get my hands on. Lambchop, too, is a band that never fails to excite me, and I've been fortunate enough to hang out with Kurt Wagner and his wife Mary, and they're truly generous, lovely folks. Kurt's songwriting is so amazing to me, and his lyrics are insanely good. And this guy from Japan called Cornelius is also someone I like a lot. Who else? Let's see... well, you know, The Flaming Lips. Sparklehourse. Gianmaria Testa - sort of like a mix of Tom Waits and Leonard Cohen, in Italian. And, of course, the lovely Mrs. Neko Case.
Your ideology seems to fit with the "underground" and "punk rock" ethos in the way that your work isn't what would be considered mainstream or conventional. Is this a conscious decision or just the way it works out? Do you consider yourself the Ian McKaye of writers?
Ahhhhh... more the Brian Wilson of writers, in the middle of the Smile sessions and the screws are beginning to come undone. Just kidding. I guess Howe would be a better analog. We both have skirted the mainstream but not always by choice, are fairly prolific, have somehow managed to carve out a meager living doing this kind of stuff, and have drifted from both independent labels - or publishers - to larger corporate concerns - and back. And they seem to appreciate us most in Europe. As for the "underground" or "punk rock" ethos, I appreciate you saying that, especially because that was and is the music that moves me the most. But it wasn't a conscious choice on my part, although perhaps my sensibilities were just set up that way early on. Or perhaps I'm just skewed and haven't fully realized it. I mean, I thought Tideland was this incredibly commercial novel - and I think the consensus about it has been quite the opposite.
Would you ever consider writing a romance novel, or perhaps a kid's book?
Yeah, I'd actually love to do that. Of course, neither would be standard if I did them. I've had a romance idea floating around for a while, but I should stay mum about it, otherwise I might not write it. I'll just say it involves someone who is deeply in love with an inanimate person - not a dead person, though. Just inanimate. As for a kid's book, Peter Chang and I have been collaborating for a while on something that would come close. It's called The Twenty-Five Cent Mechanical Horse and I'm very proud of the work on it so far. Basically, it's about a lost child, but told from the child's perspective. There's no kidnappers or molesters involved though, but it still feels precarious while not being grim. A kid's book for adults, I suppose, or young adults, either way.
What are you currently working on?
I just finished up a Sherlock Holmes novel called A Slight Trick of the Mind, which is set for a February, 2005, publication date from Nan A. Talese and Doubleday. Not a typical Sherlock novel though. No foggy London, no Watson, no deerstalker hat, no big pipe, and, in fact, no real mystery - other than an elderly and retired beekeeping Sherlock with a failing memory, trying to figure out where he left his shoes. The same producers that did Lost in Translation, American Splendor, and Eternal Sunshine of the Spotless Mind have picked up the film option on it, so it's already being eyed as a movie before even coming out in print. And now that that one has been put to rest, I'm turning my attention to something that touches on the Sarin gas attacks in Japan, gated retirement communities in Arizona, and the Korean War. So... there you go.
SEE ALSO:
www.mitchcullin.com
SEE ALSO:
www.doubleday.com
SEE ALSO:
www.tidelandthemovie.com
--
Mark Taylor
A senior LAS staff writer, Mark Taylor is a 29 year old father of a 5 year old son and husband to a wife of 6 years, living the simple life in a small suburb of Charlotte, NC.

See other articles by Mark Taylor.
If you'd like to help spread the word about LAS, or simply want to outfit yourself with some adhesive coolness, our 4" circle LAS stickers are sure to hit the spot, and here is how to get them:
-->
Send an with $2 in PayPal funds to cover postage. Don't worry, we'll load you up with enough to cover your town. Then just be patient. They will arrive soon.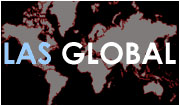 LAS has staff and freelance writers spread across North and South America, Europe, and a few in Southeast Asia as well. As such, we have no central mailing adress for unsolicited promotional material. If you are interested in having your project considered for coverage, please contact us before sending any promotional materials - save yourself time and postage!