LITERATURE
»
Full Dark, No Stars
- Stephen King's new novella questions mankind's ability to trust others.
[02.21.2011 by Bridget Doyle]
MUSIC
»
The Top 30 Albums of 2010
- Fashionably, fabulously late, our favorite music (and believe me, there was a LOT) of 2010, the year that some have called the best year for music ever. And only some of those fools work here. Plenty of usual suspects, lots of ties and a few surprises that I won't spoil, including our unexpected #1.
[12.24.2010 by The LAS Staff]
LOSTATSEA.NET
>
FEATURES
>
April 22, 2008
Having re-written the book on action sports films with the release of their first project in 2004, the aptly-named and Vancouver-based group The Collective followed up their self-titled debut with
Roam
[
LAS feature
] in 2006, a work that solidified The Collective's reputation as cycling's most artful and cutting-edge filmmakers. Whereas their debut was a generalized take on the joys and diversity of mountain biking,
Roam
expanded upon
The Collective
's creative direction in an ode to the variety of landscapes that the sport tackles, following riders from Canada to Morrocco.
While most action sports films tend to toe the testosterone line, The Collective's projects have an artistic element that makes them easily distinguishable from their contemporaries and remarkably engaging for riders and non-riders alike. Not only is a substantial amount of footage shot on 16mm film (
The Collective
was entirely so) and less focused on the macho aspects of the sport, with big airs balanced by sweeping singletrack and urban trials, The Collective itself eschews any individual posturing for the sake of the finished work; beyond labeling themselves simply as "a group of filmmakers, photographers, and mountain bikers," there are no titles in The Collective.
Although the group, which includes several cameramen and a host of supporting players, doesn't feel the need to distinguish individual roles for themselves,
Roam
nevertheless took home the Best Director hardware at the prestigious
X-Dance Festival
, the premiere industry and awards event for action sport films. Along with the accolades piled upon
The Collective
in 2004, in 2006
Roam
became another filmmaking benchmark and was nominated for a number of awards, including Best Film and Best Cinematography at X-Dance as well. This month The Collective is releasing their third feature film,
Seasons
, which follows a seven of mountain biking's top athletes through a year of training, riding, and life in general, exploring "what it means to be a full-time rider" in cycling's fastest-growing and most exciting disciplines - downhill, slopestyle, and freeriding.
Seasons
continues the solid tradition established in the The Collective's previous films while further examining the intricacies of the sport, and its appeal reaches far beyond the fat tire crowd.
One of the The Collective's primary filmmakers, Jamie Houssian, recently took a break from his
Seasons
schedule, which this month includes premiere screenings in Vancouver, Whistler, and Monterey, to talk with LAS about the sport, the logistics of filming such striking footage, and the pros and cons of anonymous direction.
---
LAS: The momentum and hype surrounding the films of The Collective continues to build with each release, and I've heard nary a word of anyone being disappointed thus far. What can people look forward to with Seasons that will distinguish it from The Collective and Roam?
Jamie Houssian:
Seasons
follows 7 riders through the course of four seasons of one year. We worked with fewer riders, so we're able to get deeper into each guy's life to show what it's like to be a professional mountain biker. It's a more ambitious film.
When making films, how do you balance the intrinsic marketing tool of branding yourselves and your work with thematic or technical elements that tie subsequent works together in an easily identifiable thread, and the obvious pitfalls of making the same film over and over?
We just try to keep that dilemma in mind when we are planning what to shoot, when we are shooting, and when we are editing. Our goal is always to do something new without bailing on some of the things that have made our past films successful.
I imagine the first time out was the easiest, as you had a blank slate, but it has to be getting more difficult to find topical guidelines for each subsequent film. You've done the intro, focused on travel with Roam, and now on the yearly cycle of Seasons - how will you go about finding a theme for film four?
Film four? I'm just trying to get through film three here man.
Excluding action sports films, what are some specific things in the larger cinematic cannon that have had a direct influence on The Collective's films? Any particularly influential films, commercials, directors, photographers, et cetera, that people might not overtly pick up on?
It's tough to name specifics, because each guy on the crew has his own set of influences. We've tried to learn things from narrative feature films, documentaries, and definitely looked at camerawork in commercials and music videos. We try to model some of our shots after the
Planet Earth
series - definitely some of the craziest camerawork around.
The hallmark of a Collective film is the non-traditional cinematography - foreground focus on the terrain, not-so-obvious angles for shooting lines that have been in virtually every freeride film, et cetera. Where do those artistic instincts come from, and how is it filtered into the process of making what has traditionally been commercialtainment for selling bike gear?
You have to do it so that people are entertained. Our films aren't just for the people who are totally fanatical about mountain biking. Taking a more artistic approach makes it more interesting to more people. Even your mother will be stoked!
Overhead boom filming Seasons' summer training. (photos by Sterling Lorence/The Collective)
The cable cam shots are pretty obvious examples of the lengths that the cinematographers, not just the riders, go to in order to get the shots that you get. I've seen a number of Sterling Lawrence's stills that encompass both the rider and the cameraman and its pretty clear that there's so much momentum and such a tight proximity between the two that if anything went wrong it wouldn't just be the rider - who's shelled in all manner of protective gear - who would feel the pain. Have there been any serious injuries to the crew while making these films? What's been the most harrowing experience thus far for The Collective?
Darcy ran into a tree pretty hard once on the cablecam. He must have underestimated his speed on that one. But he was ok. We've been fortunate with a lack of serious injuries. I flipped off the back of an ATV last year - that was pretty stupid. My leg was a bit worked but it was all-good. The most harrowing experience in general is just seeing riders crash on big airs, at which point you just hope and pray they roll out of it.
Darcy Wittenburg rigging zip lines in the canopy.
I love this one particular Lawrence shot of Darcy Wittenburg strapped to a tree a couple dozen feet above the forest floor, securing the wiring for a cable cam shot. Do you guys do everything yourselves, or are there ever any instances when you defer to "professionals" for sketchy tasks? I suppose that just running a camera day after day doesn't quite constitute challenging oneself on the level of rigging up your own mechanics for a shot...
Darcy is pretty dialed on all that rigging stuff. He's good with ropes and cables and carabiners because he used to do some climbing and mountaineering. There are usually four cameramen on our shoots, so we can usually manage with our crew. We definitely consult with people on what kind of gear to use for specific shots - there are a lot of toys available for rental - but generally we're pretty self-reliant.
I find your extensive use of 16mm film cameras to be commendable on philosophical grounds, and extremely rewarding from a viewer standpoint. The Collective was shot entirely on film, but Roam featured a mix of film and DV without a negligible difference in quality - a testament to the composition and editing, I suppose. How do you determine when to use what format, and how frustrating is it to burn through a handful of cash on film only to have the rider eat it or the shot be compromised by something else?
You learn to know when to use what. There are a lot of variables, namely lighting conditions. We don't use DV anymore as we upgraded to HD, which is better for sure. The HD works better than film, in general, in low-light conditions. You can't get frustrated by burning film and having something screw up - it comes with the territory, and you just try not to do the math while you're out there shooting!
What have been some of the most demanding technical challenges to making your films? What was the most challenging location to shoot in Roam? What were some new obstacles that Seasons posed that others hadn't?
We made the transition to HD cameras this year, so there was a bit of figuring-things-out to do on the technical front. We're still shooting 16mm as well, but a lot of HD. I think the biggest challenge with
Seasons
, as compared to the other films, is that there are way more scenes in the film. And we were constantly working with one rider at a time, which can present challenges. The most challenging location to shoot in
Roam
was Morocco, because we hadn't done any location scouting in advance, and there was a bit of sickness floating through the crew.
You've won several awards for your film work, including a "Best Director" nod from the X-Dance Action Sports Film Festival, yet there are no official titles of Director applied to anyone in particular. How do you continue to keep egos in check and only fly the broad flag of the Collective?
That's been the philosophy from the start, and there's no reason to change. The title of "Director" obviously comes from the Hollywood model of making films, which is not our model. If someone has a good idea, they throw it out there and we work together to make it happen.
The riders are the public face of The Collective and are all well known as top athletes, and Sterling Lawrence is pretty ubiquitous as an icon of cycling photography. Spike Jonze probably doesn't even need a resume, his name is so synonymous with his work and people Google "Spike Jonze Ikea" on their interest in the director, not a lamp. The Collective is becoming the Xerox of mountain bike films... yet Jamie Houssian and Darcy Wittenburg aren't really household names, even in the cycling world. Your reasons for forming The Collective in the truest sense of the term is well documented, but does the anonymity for the crew pose any career obstacles?
I don't think so. I mean, career advancement isn't going to come from how many random people know your name. It's what goes on behind the scenes that determines career progress, I think. The CEO of Xerox is probably having a pretty good career, and nobody knows his name, right? I think what's nice about having these films under our belt and a crew that all contributes is that anyone on the crew can legitimately use the film as a "reference" in their resume.
Are there any plans or hopes of pulling a Spike Jonze or Stacy Peralta and crossing over into feature films?
It's something we've talked about, for sure. No plans yet though, as the mountain bike world is still consuming The Collective.
Gear delivery shooting The Collective in British Columbia.
I'd be hard pressed to come up with a close competitor, but couldn't the "Movie of the Year" hardware from Bike magazine (where Sterling Lawrence is a regular contributor) have been rigged?!
No need for rigging on that one.
Although it's not a team sport, mountain biking isn't really for the lone wolf, either. Do you find it hard to reconcile those aspects of the sport on film?
We've put a lot of thought into our films as far as which scenes should have multiple riders and which scenes can just be focused on one guy. It makes for a different vibe, for sure. We have definitely tried to document the feeling of being out on a ride with your buddies and all the good times that come along with that.
I noticed that the top three sellers at ActionSportFlicks.com are Roam, The Collective, and The Collective soundtrack. Do you think that's more of a reflection on your films, or on the other videos that have traditionally been available?
Both I guess.
I know you've given a lot of props to the Kranked series, and you worked on Kranked 3, but I've got to say that as much as those films set the benchmark early on, they're pretty paltry when viewed in the light of The Collective. Has your own body of work and what The Collective has been able to accomplish changed the way you approach or even watch other films - bike flicks or cinema in general?
There's just so many action sports films being made now, my main goal is just to find out which are the good ones so I don't have to sit through the bad ones. I definitely watch all films with a critical eye to story, editing, camerawork, et cetera. But when something is good, I think I respect it even more because I know how much work it must have taken to produce.
As filmmakers, photographers, and artists, how to you feel about the fact that your work, aside from a limited audiences at film festivals, really only has one market, released "direct to DVD," the three words that are a death sentence for traditional films?
We have developed a World Tour to launch our films, where we work with people all around the world to put on screenings that are usually pretty cool events and gatherings of like-minded people. We don't make much money at it, but that's not what it's about. I have no problem with DVD being the primary means of distributing our films. What would suck is if we were still using VHS.
YouTube: marketing genius or money out of independent filmmakers' pockets?
Both. There are people stealing movies out there for sure, although there are worse websites than YouTube for that. And it's a problem. But it also enables us to have one more outlet to promote the film, and The Collective brand in general.
The Collective filming on the zip line.
Dude, no offense, but I've got to rag on you a bit about the score to the films. While they've all had a respectable level of choreography between sights and sound, they still rest heavily on punk and hardcore, which is par for the course in bike films, with some relief provided by hip-hop cuts. Of the probably hundreds of people I've ridden with over the years, only a handful have been into that style of music, and while its certainly more appropriate for tight runs at a bike park than some acoustic banjo ditty or what have you, there are loads of North Shore and singletrack scenes that seem perfect for some sprawling experimental cuts or flowy indie jams. I mean, Godspeed You! Black Emperor are as dynamic as Slackstring or whatever, and they're Canadian, too! Do you ever consider mixing things up a bit more with the score, or is that just one of those instances where you'll take the liberty of being in the driver's seat to soundtrack your or the riders' personal favorites?
Musical tastes are and always will be subjective. You can't please all the people all the time. What about the acoustic folk, the reggae, the electronic? It's far from all punk and hip-hop. But I love critical feedback on music. I'm always trying to find new tunes. The soundtrack for the new film is siiiiiiick!
When you first began promoting your films and putting yourselves out there for interviews, was there anything you expected people to ask you that hasn't come up?
Nope. It's all been asked.
---
Seasons By The Numbers
Number of seasons documented:
4
Main riders in the film:
7
Months spent filming:
14
Cameramen involved:
11
Number of cablecams:
32
Different helicopters used:
4
Fastest speed recorded by rider:
82 km/h
Biggest air - distance:
75 feet
Hours of raw footage:
90
Number of scenes in film:
16 SEE ALSO:
www.thecollectivefilm.com
SEE ALSO:
www.apple.com/pro/profiles/houssian/
SEE ALSO:
www.sterlinglorence.com
--
Eric J Herboth
Eric J. Herboth is the founder, publisher and Managing Editor of LAS magazine. He is a magazine editor, freelance writer, bike mechanic, commercial pilot, graphic designer, International Scout enthusiast and giver of the benefit of the doubt. He currently lives in rural central Germany with his two best friends, dog Awahni and cat Scout.

See other articles by Eric J Herboth.
If you'd like to help spread the word about LAS, or simply want to outfit yourself with some adhesive coolness, our 4" circle LAS stickers are sure to hit the spot, and here is how to get them:
-->
Send an with $2 in PayPal funds to cover postage. Don't worry, we'll load you up with enough to cover your town. Then just be patient. They will arrive soon.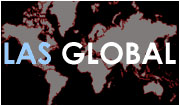 LAS has staff and freelance writers spread across North and South America, Europe, and a few in Southeast Asia as well. As such, we have no central mailing adress for unsolicited promotional material. If you are interested in having your project considered for coverage, please contact us before sending any promotional materials - save yourself time and postage!