LITERATURE
»
Full Dark, No Stars
- Stephen King's new novella questions mankind's ability to trust others.
[02.21.2011 by Bridget Doyle]
MUSIC
»
The Top 30 Albums of 2010
- Fashionably, fabulously late, our favorite music (and believe me, there was a LOT) of 2010, the year that some have called the best year for music ever. And only some of those fools work here. Plenty of usual suspects, lots of ties and a few surprises that I won't spoil, including our unexpected #1.
[12.24.2010 by The LAS Staff]
LOSTATSEA.NET
>
FEATURES
>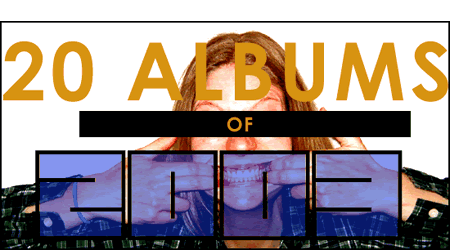 December 15, 2003
Individual Lists A-M
|
Thom Nash
|
Jordan Olischefski
|
Carlos Olivares
|
John Peters
|
Jake Rizy
|
Max Schaefer
|
Lukas Shipman
|
Mark Skipper
|
Nick Snow
|
David Spain
|
John Steinbacher
|
Andrew Vaughn
|
Dan Williams
|
Mike Wright
|
Josh Zanger
|
2003 Composite Top 20
---
Thom Nash
01 The Mars Volta - De-Loused in the Comatorium
This is the most pretentious and self-indulgent record of the year, but despite this it's also the best. I didn't want to like it at first, but it is too well crafted and genius to not like.
02 Pleasure Forever - Alter
Sub Pop isn't just putting out that annoying dance rock stuff (or whatever that Hot Hot Heat crap is called). This record proves that they still, occasionally, put out a good rock n' roll album.
03 Stephen Malkmus & the Jicks - Pig Lib
It's nice to hear Malkmus's music in the context of a band again.
04 Wellwater Conspiracy - Wellwater Conspiracy
Another great effort from the drummer of Pearl Jam and the ex-guitarist from Monster Magnet. There's always room for another great 60's psych pop record. Matt Cameron is 10,000 times more talented at drumming, singing and songwriting than Dave Grohl will ever be.
05 Holopaw - Holopaw
This was almost as good as the Ugly Casanova record was. John Orth has a killer voice, and hopefully by the next release they won't be known simply for being an act that Isaac Brock discovered.
06 Dead Meadow - Shivering King and Others
Finally, we have a retro sounding band that isn't obnoxiously trying to sound like it. This is the heaviest record of the year.
07 Carquinez Straits - The Flat Earth Just Got Flatter
It was released in December of 2002, but it's too good to not include as one of this year's best. Carquinez Straits are what everything good about the Meat Puppets without any of the not so good things.
08 Guided by Voices - Earthquake Glue
This may not be the newest or hottest band around, but regardless of how many records they've put out it's still really great stuff.
09 Sonic Youth - Dirty (expanded)
This record was great then, and it's even better now that it has b-sides and rehearsal takes and whatnot. If yr a pretentious and elitist moron who thought NYC Ghosts & Flowers was great, you'll hate it just as much as you did before, but for everyone else this reissue is essential.
10 Radiohead - Hail to the Thief
I really can't get into this band that much, but "There There" is definitely the coolest song of the year. I could guess that this record will either be at the top of everyone's list or completely ignored simply because of all the attention every record of theirs gets. It's certainly worthy of some recognition, though.
---
John Peters
01 The Decemberists - Her Majesty
02 Murder By Death - Who Will Survive and What Will Be Left of Them?
03 Andrew Bird - Weather Systems
04 Wrens - Meadowlands
05 Calexico - Feast of Wire
06 Portastatic - Summer of the Shark
07 Sufjan Stevens - Greetings from Michigan
08 The Jealous Sound - Kill Them with Kindness
09 Explosions in the Sky - The Earth is Not a Cold, Dead Place
10 Grandaddy - Sumday
11 Throwing Muses - Throwing Muses
12 Fruit Bats - Mouthfuls
13 Rachel's - Systems/Layers
14 The Starvations - Get Well Soon
15 Ted Leo/RX - Hearts of Oak
---
Jordan Olischefski
01 The Books - Lemon of Pink
02 Xiu Xiu - A Promise
03 The Forms - Icarus
04 The Dirty Projectors - Slaves' Graves & Ballads
05 Arab Strap - Monday at the Hug n' Pint
06 Prefuse 73 - One Word Extinguisher/Extinguished
07 Clientele - Violet Hour
08 Four Tet - Rounds
09 Do Make Say Think - Winter Hymn Country Hymn Secret Hymn
10 Shins - Chutes Too Narrow
---
Carlos Olivares
01 Death Cab for Cutie - Transatlanticism
02 The Life & Times - Flat End of the Earth EP
03 Maritime - Adios
04 Life at Sea - Is There a Signal Coming Through?
05 Damien Jurado - Where Shall You Take Me?
06 Denali - The Instinct
07 Rocky Votolato - Suicide Medicine
08 The Postal Service - Give Up
09 Hey Mercedes - Loses Control
10 Cursive - The Ugly Organ
---
Jake Rizy
01 The Shins - Chutes Too Narrow
02 Ted Leo/Pharmacists - Hearts of Oak
03 Radiohead - Hail to the Thief
04 New Pornographers - Electric Version
05 Cursive - The Ugly Organ
06 Unwed Sailor - The Marionette and the Music Box
07 Cat Power - You are Free
08 Damien Jurado - Where Shall You Take Me?
09 Denali - The Instinct
10 Thursday - War all the Time
---
Max Schaefer
01 Supersilent - 6
02 Boxhead Ensemble - Quartets
03 Rachel's - Systems/Layers
04 Ekkehard Ehlers - Politik Braucht Keinen Feind
05 Piano Magic - The Troubled Sleep of Piano Magic
06 Twine - Twine
07 Einoma - Mil Tonverka
08 A Silver Mt Zion - This is our Punk Rock
09 Oren Ambarchi - Vigil
10 Set Fire to Flames - Telegraphs in Negative
11 Farmers Manual - RLA
12 Charalambides - Unknown Spin
13 Terre Thaemlitz - Lovebomb
14 Growing - Sky's Run into the Sea
15 Potomac Accord - In One-Hundred Years the Prize will be Forgotten
---
Lukas Shipman
01 Holopaw - Holopaw
02 Decemberists - Her Majesty
03 Shins - Chutes Too Narrow
04 Cat Power - You Are Free
05 Utah! - Plays Well With Others
06 Songs:Ohia - The Magnolia Electric Company
08 Iron & Wine - The Sea & The Rhythm
09 My Morning Jacket - It Still Moves
10 Andrew Bird - Weather Systems
---
Mark Skipper
01 Wrens - Meadowlands - I was ready to give up on independent music - this year more than ever - but it seems that every time I've had enough an album like the Meadowlands comes along like industrial strength flypaper. The Meadowlands is a feat, both immediately recognizable and familiar in its elements of rhythm and melody but with arrangements and themes so deeply skewed towards the idiosyncrasies of its creators that it applies not only to our own lives but also solely to the band members themselves, all at once. It is as much ours as it is theirs. The Wrens have truly made a record of all our failures and triumphs; one that I see persevering for years to come. The Wrens saved music in 2003.
02 My Morning Jacket - It Still Moves - This record is everything good about - if you must call it southern, well fine - rock all rolled into one. It's tuneful, crushing, gorgeous, exploratory and expansive. It picks you up and spins you in circles like a small child locked at the wrists with an older cousin, then sets you back down, dizzy and giddy.
03 Murder By Death - Who Will Survive, and What Will Be Left of Them? - This band is scary. Not because they wrote a concept album about zombies, the apocalypse, and the devil in Mexico, but because they did it so creatively, with so much talent to spare, and because they will only get better from here.
04 Calexico - A Feast of Wire - The trek through the desert at dusk awaits, and Calexico will be your soundtrack. Beautiful, wide-open production highlights this collection of astoundingly smart music making. No one else on the planet can match Calexico's blend of genres into a coherent whole.
05 Grandaddy - Sumday - The title Fizzy, Fuzzy, Big and Buzzy may already be taken, but I can't think of better adjectives to describe Sumday. Needless to say Grandaddy has turned in another triumph of skewed melodic rock brilliance.
06 The Decemberists - Her Majesty - A late entry on my list that rocketed its way up the chart. One listen and I was hooked, countless listens in and I am still parsing through the melodies and amazing arrangements, all while searching for my damn dictionary to look up tarlatan. As a side note, "The Gymnast, High Above the Ground" is highly favored for my own personal song of the year awards.
07 The Shins - Chutes Too Narrow - There must be something in the water in the northwest where this album was recorded, because The Shins and The Decemberists are a one-two pop music punch that is guaranteed to garner a K.O.
08 Prefuse 73 - One Word Extinguisher / Extinguished B-Sides - It was a good year for the ATL and Scott Herron helped make that possible. These two albums are inseparable in my mind now, but the simple truth is that these albums are as listenable as they are creative, plus they've got beats for days.
09 Outkast - The Love Below - Its not as good as _____ or whatever your criticism may still be, you know you didn't take it out of your CD player for weeks. I still haven't even heard Speakerboxx because The Love Below won't leave my listening rotation long enough to merit an honest appraisal of it. "Hey Ya" is also, obviously, making a valiant effort for top song this year in my personal song of the year awards.
10 Absinthe Blind - Rings - Bold, beautiful, melodic and encompassing, Rings is everything a brilliant pop record should be. This album is a great reminder of how much fun you used to have getting lost in a swirl of guitars.
Honorable Mentions
:
Vesper - Mitchell - My hometown heroes rock as hard and as smart as any band in the country. Mitchell is a How To indie rock manual for upstarts miraculously written by upstarts. www.vespermusic.com
Microphones - Mt. Eerie - This record came out in January and will probably be forgotten on many people's lists. This is unfortunate because Mt Eerie is Elvrum's grand statement, but it is not just a statement, rather it is a restatement of ideas that seem to have been bouncing around inside Elvrum's head for so long, but have just now fully come into gestation. Though there may be better songs in the Microphones oeuvre, especially on the impressive The Glow Pt. II, nothing else is so clearly thought out, or articulated as the concept that runs through this record.
Do Make Say Think - Winter Hymn, Country Hymn, Secret Hymn Deftones - S/T
The American Analog Set - Promise of Love
The Constantines - Shine A Light
Four Tet - Rounds
---
Nick Snow
01 The Thermals - More Parts Per Million
02 The Mars Volta - De-Loused...
03 Microphones - Mt. Eerie
04 Iron and Wine - The Sea and the Rhythm
05 Sufjan Stevens - Greetings From Michigan
06 The Rapture - Echoes
07 Casiotone for the Painfully Alone - Twinkle Echo
08 Murder By Death - Who will survive and what will be left of them?
09 The Strokes - Room on Fire
10 Exploding Hearts - Guitar Romantic
11 m83 - dead cities, red seas and lost ghosts
12 The Denver Method - Songs Before the Rocket Summer
13 Blood Brothers - Burn Piano Island Burn
14 Little Wings - Harvest Joy
15 Resplendent - In A Wilderness
---
David Spain
01 The Microphones - Mt. Eerie
More an experience than an album, Mt. Eerie is a five act masterpiece of life and death, visions and searching for one's place in the universe. It pours forth toward the listener, and in defense, we digest its expanse, visualizing the journey of the album's protagonist. Unique percussion and ambience flesh out the emotions of the story, along with Phil Elvrum's intimate vocals and friends rounding out the unique cast of characters.
02 Clann Zu - Rua
Based in Australia, this Irishman led band blends so many styles in their songs about resistance and revolt that articulating the striking beauty of this work is at best a difficult endeavor. Focusing not on a particular genre, but rather a message to convey, Clann Zu incorporates rock, electronic, folk, and pop sensibilities with violin and rangy vocals, ultimately creating such an expansive sound that it encompasses the listener and offers new surprises each listen.
03 Ted Leo and the Pharmacists - Hearts of Oak
Hot damn. Ted Leo is a whiz when it comes to rockin' out, and a terrific lyricist to boot. This record is a great spin over and over, catchy, engaging, and intelligent throughout, and Leo's vocal range is a joy. One of the most original albums this year and one of the best.
04 Radiohead - Hail To the Thief
Not intended to do so, the title aptly describes Radiohead: their ability to suck the talent from every other radio played band in existence leaves me astounded, and leaves a gapping pit full of shamed artists. It's hard to deny their talent, even if you are tired of the constant praise they receive, but unlike other acts that are lauded for mediocre or passable recordings, Radiohead continually finds new ways to surprise and impress. It's experimentation without boundaries, and a boldness that works every album after album.
05 Death Cab For Cutie - Transatlanticism
Best or worst DCFC album? Let's just say that Ben Gibbard is becoming one of the finest songwriters around, raising the bar again with his intelligent, simple perspectives on life, love, and loss. His catchy pop songs are simply vessels for his mastery of lyricism, together making a potent combination and continually challenging himself with each consecutive release.
06 Murder By Death - Who Will Survive and What Will Be Left of Them?
There's a common theme in some of the best albums I've chosen for 2003, the album as a story rather than simply a collection of songs. Each song on Murder By Death's second full length is another phase in the story about the Devil's revenge on a small town that wronged him. Perspectives change from the Devil, to the hero that shot him, to the townspeople affected by the Devil's revenge. It's southern influenced indie rock, piano and cello and languished vocals with bursts of strength, all fitting for the subject matter.
07 Cex - Being Ridden
When I saw Rjyan Kidwell for the first time, I was surprised and amused. He was the opening act on parts of the Death and Dismemberment Tour featuring two of indie rock's bigger groups (Death Cab For Cutie and The Dismemberment Plan), and walked onto the stage in a white tank top undershirt and baggy jeans with an Apple portable (that's a laptop for all normal computer users). I wasn't surprised, it was my understanding that he was a young hotshot in the IDM community, but after setting up the computer, he grabbed a microphone and startedů rapping? This 20-year-old kid started rapping in front of hostile crowd that consistently booed and mocked him, and he didn't miss a beat. It was love at first sight. Cex has progressed from a talented electronic artist to something more, a performer as I imagine he'd like to be called, with Being Ridden culminating his lyrical talents and acerbic wit with his talented producing skills. Call him immature or obnoxious if you'd like, but this skinny white kid from Baltimore is definitely talented; plus, he can play his own instruments and program all his own beats. Let's see Eminem do that.
08 Cursive - The Ugly Organ
Tim Kasher continues to impress, becoming more and more complex with each evolution, it's clear to me now where Oberst gets his inspiration. Better incorporating the cello into this release, Cursive's music takes already complex rock songs and molds something striking. Kasher, never shy about revealing himself with his lyrics, takes a more aggressive, almost scathing tone on The Ugly Organ with intimate stories portrayed as fairytale narratives.
09 Soilwork - Figure Number Five
Melodic death metal? Huh? Buy it, listen to it, and smile when they rise to the top of the charts, because this band's crazy power-melody choruses and intricate instrumentation with more and more electronic touches is fantastic. Metallica should be mobilizing their lawyers right about now to stop this Swedish power from usurping them as the quintessential metal act.
10 Since By Man - We Sing the Body Electric
Moody post hardcore chaos with electronic vibes, relentless and driven. Angular guitar lines and blaring vocals, this album rips. Is that a lame assessment? Listen to it and you tell me. It's hard, it's complex, it's original. Come along for the ride, you won't be disappointed.
11 Prefuse 73 - One World Extinguisher
Utilizing vocals and samples as more an instrument or a beat at times, One World Extinguisher practically creates a whole new genre of hip-hop. It's funky and chaotic, smooth and lush, danceable and catchy. Imagine a homied out Richard D. James sitting in D town, sipping on the gin and juice and mixing some tracks, and Scott Herren's brilliance might seem a bit more plausible to the uninitiated. Even when guest artists like Mr. Lif and Jenny Vasquez make appearances, Herren decides ultimately how their voices will
sound... the ultimate example of an artist in control.
12 Mates Of State - Team Boo
What is it about Mates Of State that I find so likeable? The fact that they're a husband and wife duo is more a detractor than anything (they could be a sappy lounge act if they weren't so talented), but they make some of the most catchy, enjoyable music with nothing more than a keyboard and drum set. It brings a smile to my face every time.
13 HORSE the Band - R. Borlax
Calling their music Nintendocore might lead to some odd expectations of a band's musical stylings, but R. Borlax is more likely to surprise you than the ridiculous self-applied genre in which HORSE the Band play. It's screamo, it's hardcore, and it's all wound together by a keyboardist. What's more, the vocals are so expansive in range and the lyrics so bizarre and over the top, one assumes initially that it's tongue in cheek, and then one prays that it's tongue in check, because if HORSE the Band is serious, then we as humanity may have failed each other. Long live HORSE the Band!
14 The Rapture - Echoes
Retro rock with very danceable beats that doesn't suck, with nods The Cure enough to tide me over until Interpol release their follow-up. Would have been ranked a bit higher if not for some blanched spots along the way, but overall another interesting 80s inspired rock album, curiously pushing the simple confines of what rock music can be.
15 Clear Horizon - Clear Horizon
Quietly haunting, an expanse of delicate, low key pop songs for fall afternoons, each song seeps along, a trickle along a melting icicle. It's quiet and penetrating, and beautiful throughout.
---
John Steinbacher
01 Califone - Quicksand/Cradlesnakes - The sound of a band peaking, finally harnessing all of the possibilities that post-folk electronic country blues can bring.
02 Him - Many in High Places are Not Well - The music, especially on the title track, churns with such a joyous sense of abandon, it's hard to stay focused.
03 Cat Power - You Are Free - Simple, yet elegant. Eddie Vedder, yet good.
04 Outkast - Speakerboxxx/The Love Below - All but the most adamant Princeophiles must admit Speakerboxxx is the better overall CD, but that doesn't mean Andre 3000 doesn't provide some of the best R&B songs ever on The Love Below.
05 Crooked Fingers - Red Devil Dawn - Perhaps you're drawn in by the slow burn of a washed out, drunken, circus Neil Diamond. But you will stay for the melodies and the songwriting.
06 Calexico - Feast of Wire - There not quite as good as Washingtanada, but they still play border music that stays in your head for days.
07 Mogwai - Happy Songs for Happy People - Yes, Virginia there is a Santa Claus, except there's not. Mogwai is the music you want to play the night you find out the truth about Santa.
08 Radiohead - Hail to the Thief - Although this felt like less of an album than a collection of songs to me, all the songs were great individually, and that's still good enough for me.
09 Led Zeppelin - How the West Was Won - Oh yes, I remember a time when the kids smoked the doobie, drank the booze and blasted the Zeppelin. Too bad the kids don't do that kind of shit any more.
10 Guided by Voices - Humanly Amusement at Hourly Rates - I always thought this shit would be good if they could only get rid of all the crap. Fortunately, the shit is real good when they get rid of all that crap.
11 Azure Ray - Hold On Love - I can't tell which of these ladies is singing what song, but I don't really care either. It works either way. Straightforward and entrancing.
12 Yo La Tengo - Summer Sun - Although not reaching the same highs as past albums, still enough meat on the bones to make a good sandwich. Just give the scraps to your dog or the thirty something postdoc next door.
13 Nina Nastasia - Run to Ruin - There's something about the way the music and the music sound so familiar, yet completely new.
14 !!! - Me and Guliani Down By the School Yard - Ah yes, we can all dance again and bob our heads and put our hands in the air like we just don'tů
---
Andrew Vaughn
01 Radiohead - Hail To The Thief
02 Mars Volta - Deloused In the Comatorium
03 Exploding Hearts - Guitar Romantic
04 Against Me - As The Eternal Cowboy
05 The Strokes - Room On Fire
06 The Rapture - Echoes
07 Postal Service - Give Up
08 Yeah Yeah Yeahs - Fever To Tell
09 The Shins - Chutes Too Narrow
10 Murder By Death - Who Will Survive and What Will Be Left of Them?
11 Coheed And Cambria - In Keeping Secrets Of Silent Earth: 3
---
Dan Williams
01 Postal Service
02 Ted Leo / Pharmacists - Hearts of Oak
Ted Leo Solo -Tell Ballgeary Ballgury is Dead EP
03 Blur -Think Tank
04 Weakerthans- Reconstruction Site
05 Miracle of 86 -Every Famous Last Word
06 The Forms - Icarus
07 Death Cab For Cutie -Transatlanticism
08 Hot Cross - Cryonics
09 Stars - Heart
10 Four Tet- Rounds
11 TV On the Radio - EP
12 Radiohead - Hail to the Thief
13 The Like Young - Art Contest
14 Matmos- civil War
15 Sixty Stories- Anthem Red
---
Mike Wright
01 Joan Of Arc - So Much Staying Alive and Lovelessness
02 Tristeza - Espuma
03 This Aint Vegas - The Black Lung Captain
04 M83 - Dead Cities, Red Seas and Lost Ghosts
05 Do Make Say Think - Winter Hymn Country Hymn Secret Hymn
06 The Silver Mt Zion Memorial Orchestra... - This is Our Punk Rock...
07 Paper Cut Out - Rats
08 Ex Models - Zoo Psychology
09 Cat On Form - Structure and Fear
10 Denali - The Instinct
The lyrics are incomparable; hilarious and free of pretence and insincerity.
---
Josh Zanger
01 Outkast - Speakerboxxx/The Love Below - Although this album has been hyped up as the greatest thing since edible underwear, it does come through in its own right. From the beat-heavy, rhyme-churning hip hop grooveland that is Big Boi's Speakerboxxx to the intensely diverse and solid makings of Andre 3000's The Love Below, this album may be the group's finest creation. Outkast's latest release not only features radio singles (Hey Ya! and The Way You Move) but also under-the-radar, danceable melodies and comedy in Spread and Flip Flop Rock (featuring Jay-Z).
02 - The Postal Service - Give Up - Although having obvious musical similarities to Death Cab For Cutie, Give Up may be more appropriately compared in sound and texture to that of other acts such as The Sea and Cake or The Notwist on their well-received 2002 release, Neon Golden. Elements of song-captivating electronic beats and keyboard melodies, along with whispy vocals provide Give Up with a constant musical theme but also enough variation to be catchy and enticing from song to song.
03 - M83 - Dead Cities, Red Seas and Lost Ghosts
04 - Quasi - Hot Shit
05 - Paul Duncan - To An Ambient Hollywood
06 - The Shipping News - Three-Four
07 - Year of the Rabbit - Year of the Rabbit - The music itself doesn't break any barriers, evoke greatly intense emotions or wow the pants off listeners. However the substance of the collaboration is one that might get fans excited. Released on Elektra, the big-label signing for the quartet is almost like when sports stars get a contract bonus for joining a new team. The group is made up of Ken Andrews, Tim Dow, Jeff Garber, and Solomon Snyder-members made up of previous standout indie rock outfits Failure, Shiner, Castor/National Skyline, and the Cupcakes. The result of the combination is something that reeks of intelligent, experienced songwriters and not just musicians or jammers, and also is heavy in the indie rock vein that all of these individuals have constantly helped to upkeep.
08 - Primus - Animals Should Not Try to Act Like People - Hopefully the group's release will further perpetuate a type of fan-friendly, technology acknowledging attitude becoming more popular as the industry continues to suffocate with its head in the mud. Primus's first release in four years contains both an EP CD and DVD, the latter being a collage of live performances, music videos and other behind the scenes footage that drive both hard-core fans and newbies wild. The EP throws down in a newfound Primus form but still salvages that old eccentricity.
09 - The Fire Theft - The Fire Theft - Prior to releasing their self-titled album, demo bootlegs and tracks issued from The Fire Theft's website were keeping previous Sunny Day Real Estate listeners salivating. The band's current sounds share an essence with the forefathers of contemporary emo rock, but one can tell that the boys have settled down in their age and songwriting abilities. Slower tempos, more keyboard parts, somehow more emotion, and a similar feel to SDRE's The Rising Tide leaves the 2003 effort to a slightly different crowd.
10 - Jay-Z - The Black Album
---
CONTINUE TO
LAS COMPOSITE TOP 20
--
The LAS Staff
A number of the Lost At Sea staff have worked and continue to work for various publications, both independent and commercial. Often very stifling in their narrow focus, conventional media outlets left our writers hungry for something bigger, more diverse, more communal. More active, because this is the twenty-first century and it makes sense. During it's short life LAS has accomplished many of its goals (but not all) and has in turn set new ones. Everything that we accomplish is through teamwork and cooperation, both with our regular staff writers and with our contributing writers. LAS is nothing short of a collective. Another contrasting point to some of the magazines out there is that we've checked our egos and scene ethics at the door. We welcome anyone and everyone to contribute and cover a wide range of topics. LAS does not follow your guide lines.

See other articles by The LAS Staff.
If you'd like to help spread the word about LAS, or simply want to outfit yourself with some adhesive coolness, our 4" circle LAS stickers are sure to hit the spot, and here is how to get them:
-->
Send an with $2 in PayPal funds to cover postage. Don't worry, we'll load you up with enough to cover your town. Then just be patient. They will arrive soon.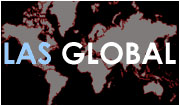 LAS has staff and freelance writers spread across North and South America, Europe, and a few in Southeast Asia as well. As such, we have no central mailing adress for unsolicited promotional material. If you are interested in having your project considered for coverage, please contact us before sending any promotional materials - save yourself time and postage!