LITERATURE
»
Full Dark, No Stars
- Stephen King's new novella questions mankind's ability to trust others.
[02.21.2011 by Bridget Doyle]
MUSIC
»
The Top 30 Albums of 2010
- Fashionably, fabulously late, our favorite music (and believe me, there was a LOT) of 2010, the year that some have called the best year for music ever. And only some of those fools work here. Plenty of usual suspects, lots of ties and a few surprises that I won't spoil, including our unexpected #1.
[12.24.2010 by The LAS Staff]
LOSTATSEA.NET
>
FEATURES
>
April 4, 2005
Along with her partner, partner-in-law and several other collaborators (including producer Brendan Gamble and HUM bassist Jeff Dempsey), Rose Marshack has been creating music in the Poster Children for nearly two decades. The group has been a remarkably self-contained unit and staunch preachers of the do-it-yourself aesthetic, producing and documenting their sound and their ideas through a series of albums, videos and related media work. At the same time, however, the band has had an intuitive understanding of functionality and commerce, riding the early 1990s underground rock wave to the major labels and releasing several albums with backing from, as they like to call it, The Man. Before the decade was out the Champaign-Urbana group had returned to the realm of independents, but their commercial downsizing was in no way a setback as it was during this time that their extracurricular art projects began to flourish. Marshack and her partner, guitarist Rick Valentin, have long had their fingers in various pots, using their 12-INCH label imprint early on to launch the careers of the often emulated space-rock icons HUM. With the dissemination of the tech world, a visit to the band's website became more and more of an all-day affair and
www.posterchildren.com
currently boasts a video collection, a photo gallery and discussion forums alongside Radio Zero, the radio program that Marshack and Valentin created in 1998 and is now, in addition to their website's live stream, broadcast every Sunday night to thousands of listeners via a local radio station.
Even though the Poster Children's collaborative output has not slowed, Marshack has been foraying more and more into the world of conceptual art and interactivity productions. Elaborating on her newest project, A Ticket to the Sunset, Marshack remarked that "People work 80 hours a week now in order to make enough money to take vacations and buy expensive relaxation devices to recover from working so hard. It is a vicious circle, we are trading our time for money." The project, which will include a series of dates throughout the United States this spring, is a "Time-Based Solar Transaction Internet opportunity," which is quite literally the natural daily occurrence of the setting sun. Tickets for "events" in the 11 cities are set to go on sale via Ticketmaster and a field recording of the Chicago date will be engineered by Steve Albini (who has recorded Nirvana, the Pixies and Helmet along with Marshack's Poster Children). The field recording, which is as of yet unnamed, will be released in the physical format of compact disc and offered for sale digitally on about every download service imaginable. To top it all off, a poster for the event(s) is being designed by Jay Ryan, Dianogah bassist and designer/creator of the highly touted The Bird Machine.
Intrigued by SUNSET and the implications/assumptions it makes, I contacted Marshack via email to add a bit of clarity to the overall picture of the project.
---
LAS:
First, where did you come up with the idea?
Rose Marshack:
One time when we were on tour with the band Steel Pole Bath Tub, we were in France, and there was a comet - I was outside the club, probably around midnight, telling people if they gave me 10 francs, I'd let them watch the comet. No one took me up on it, but I wasn't speaking French at the time, either.
Anyway, a couple of years ago I had two projects - one was called "Sun Clock" which was just a bar of color across your screen and it would change according to what time it was; it was supposed to do away with the unnatural numerical boundaries we assign to our day and just emulate the sky color at the time. This was also inspired by my stopping watching broadcast TV - I realized my day was demarcated into TV-slot times. 10pm wasn't just another hour, it was NewsTime. I was thinking a lot about how our days get divided by machinery and commerce.
My second project was that I decided it would be totally cool to design some tickets to the sunset; at that time it was just a design project, and it didn't really go anywhere. Then a year or two later, I realized the tickets had to be combined with the first sun clock piece and sold on Ticketmaster.
LAS:
What do you think the artistic implications of SUNSET are? Is it a statement that art is merely the spark of the mind, independent of craftsmanship? Just as Duchamp's legendary urinal hoped to do? Does art need, for lack of a better word, an artistic quality - that of expression - or is the purpose of art to create dialogue or thought processes? Because the setting sun is a creation of no one, yet it could indeed be presented and received.
Rose Marshack:
I certainly do not want to state that art is independent of craftsmanship, although the type of art I am interested in is more about sparking the mind than being a really good craftsman. Take two bands, Phish, and the Velvet Underground. One was probably much more technically adept (i.e. craftsworthy) but the other is much more inspiring to me. That is not to say, however, that someone in the world couldn't be profoundly moved by a Phish song. I am still new enough to art to believe that perhaps anything can be art.
For example, I am a classically-trained pianist, have been playing piano since I was 4 years old, read music before I read words, but yet I am playing bass in a rock band: creating music with 2 chords in it is much more inspiring to me than attempting to regurgitate Chopin etudes - however, that is very challenging in itself, but challenging like a math or computer programming problem, not that there's anything wrong with it.
And yes, I am very inspired by Duchamp's urinal, I think it shows that art can be found anywhere. I love that. So I am redefining the sunset in a ready-made way, however I am creating an event, and I am making a statement about our digital, commercial, unnatural culture.
Yes, what I would like to do with
my
art is create dialogue and inspire thought processes - wake people up.
LAS:
Is the reception, an audience, the defining trait of what "art" is? Is the concept of SUNSET invalid without action? That is to ask, is JD Salinger not an artist if no one reads what he is writing? Does it matter? Is art anything to anyone, and if whatever "art" is has no qualifiers, does it make the idea of art moot? I dare say there is a difference between the receptionist at the tanning salon sharpening a pencil and Stanley Kubric directing 2001: A Space Odyssey, but is that simply my perception?
Rose Marshack:
That's the age-old question. Poster Children are playing a show. There is no one in the audience. Do we still play our asses off? Yes, of course, because we are playing because we love to play. So, applying that to an art world, I guess that if there is someone there to read JD Salinger's books, then there is someone there to call him an artist. If not, I hope he's still having a fun time writing his books. How about if there is someone there to censor his books? How does that affect his artist's stature?
Is art anything to anyone? No, art is probably "something" (different) to everyone. That's what makes some art more precious; you have baggage and ideas that you can embed in something you see. If it makes you feel a certain way, or think differently, it's probably art. So if Stanley Kubrick films a receptionist at the tanning salon sharpening a pencil, it'll probably be a very beautiful piece of film, and we'll all call it art.
LAS:
Is SUNSET a declaration of war on the disconnection of modern life, or a celebration of the unappreciated details that make up the background noise of existence?
Rose Marshack:
I wanted to say "yes" to answer this, because it would be funny, but I think it's more of the first statement. People really have become so disconnected with what life really means, and what's really important. At least I sure have.
LAS:
At first glance, it seems sort of ludicrous - paying to watch the sun set. But then again, people pay thousands of dollars to go on "discovery" trips where they essentially perform manual work or challenge themselves, all things they could do on their own if they had the motivation. But, ironically, they recognize that something is missing from their lives, or that they are curious about some element of the human experience that is not routine for them.
Rose Marshack:
Yes, definitely. The whole Situationist idea of not needing vacations really hit me when I first learned about it; your life should be a celebration, you shouldn't live a life that you need to take a vacation from. What could be worth that much? A fucking expensive car? A newer bread machine? Better gym shoes? A new pair of ski boots every year? A bigger television set? One for each room? I read this great book,
The Overworked American
by Juliet B. Schor, which talks about how people will just completely trade their time for money, and need more and more money to help themselves recover from trading their time for money.
People pay for vacations where they go watch the sunset, too. Nothing even challenging about it.
LAS:
The proceeds from SUNSET are going to charity, but what do you make of the industry built upon people basically farming out the responsibility for their will power? Does it come down to money - that people need to have a financial stake or fixed appointment to prompt them to participate in an organic life?
Rose Marshack:
This was my hypothesis; that people would realize that if they did indeed buy these tickets, they would feel justified or obligated to watch the sunset. The act of paying for something makes it seem more desirable, justifiable. Or at least, more worthwhile.
LAS:
Which charity, by the way?
Rose Marshack:
This is not important for the project, and not something I'm advertising. All I will say is that I definitely do not want money out of this. I have this other project where I have created a coin slot that will be embedded into the earth, so people can just go to it and put their coins in, and I was thinking that if I made any money from the sunset endeavor (there will be t-shirts, posters, and CDs as well) I would just toss the money down into the hole.
LAS:
I must admit I was surprised by the use of Ticketmaster, or at least that you would be using it. That may be a misconception on my part. I doubt they are donating their cut to charity... Did you have any reservations about that?
Rose Marshack:
No, and I hope that Jay Ryan doesn't donate his cut to charity, either. The people at Ticketmaster and Ticketweb have been so helpful to me, I really appreciate it. I certainly hope they get paid for the time they've been helping me. I don't think many people understand, in order to move tickets all over the US, it's very helpful to have a service like Ticketmaster. And of course, Ticketmaster stands for "The Man" in my project, the ultimate commercial resource for ticket sales, so they fit in perfectly with my plan. I don't think this project would have worked at all without them. As far as service charges, I myself, can obtain "comp" tickets, which do not have the service charge on them. It's printed on the ticket too, says $0 for comps. To me, those are like "unsigned" artwork. To me, there is art here in the transaction, it's in the pairing of the sunset, the ultimate organic event, with the completely unnatural, commerce, the internet, and service charges.
LAS:
How did you get Steve Albini and Jay Ryan involved in the project? They both strike me as artists with a bent for the organic, nontechnical.
Rose Marshack:
I am lucky to have the help of some wonderful fellow students and professors, Rick Valentin (my partner) and Mat Yapchaian, and Kevin Hamilton, my professor, who are helping come up with more fantastic ideas. I believe it was Rick who suggested that I have an audio of the sunset, and I immediately thought of Steve, since I remembered David Yow's testicles - there is a song on a Jesus Lizard album where Mr. Yow's testicles do the singing, and he just would stand there with his balls hanging out with a microphone stand and a mic lowered down in front of them, and smoke a cigarette (with his mouth). When Steve recorded the album, he had to record vocal tracks of David Yow's testicles, and apparently he had to pan the sound left and right while mixing it, it just didn't sound right, otherwise. When I asked Steve to record the sunset, he thought he'd have to record a crowd of people watching it and I said, "no, Steve, it's like David Yow's testicles, except without the testicles, and with the sunset." He's so nice. I think he just did it for the "gag" of it.
As far as Jay Ryan, I have always really loved his work, he seems to have no fear of mistakes or scratches on posters and artwork, and he was a student at the U of I, where I am getting my MFA from. I was so happy he was into making a poster - and then when I saw it, my jaw dropped to the floor. The thing is absolutely gorgeous. I'll be selling them through the website, and I am sure he'll be selling them through his galleries.
The peripheral elements, i.e., t-shirts, CDs, possible boxed-sets and posters, make up a sort of corona around this event. I think it will be even more interesting if people buy this sort of "proof" that such an event took place, the sunset actually "sold out" to commerce, more than the actual tickets themselves.
LAS:
I find a unique element of paradox in the whole endeavor, that there is an electronic transaction and reservation for a natural event, and that a field recording from the Chicago event will be digitized and then disseminated through the internet. Just the idea of even calling the sunset an "event"...
Rose Marshack:
Good. You get the joke! I'm also trying to find someone to make a Japanese or Chinese bootleg of a video recording of the sunset that a friend has recorded from New Jersey. I want that to come back here and I want to sell it at the Champaign event on April 30th. I just haven't found a bootlegger yet.
LAS:
Do you think the human experience, in the midst of this technological revolution, is becoming lost? So many people, both at work and in their personal lives, have replaced interpersonal exchanges with impersonal communications. Secretaries email as much or more than they make phone calls, there are digital postcards, fax networks... The impetus may be efficiency and cost-effectiveness, but does it quickly devolve into convenience and, consequently, isolationism? Even this "interview" is via email, with no conveyance of tone.
Rose Marshack:
I think that many people think the human experience is becoming lost in the technological revolution, but I do not feel that it needs to be. These machines were supposed to make our lives easier, we're just not using them right. With such powerful machines, we shouldn't have to work more than we did back in the 50s, when we didn't even have electric washers and driers. We should have a 30-hour work week.
We should be making these machines work for us, allow us to do things like enjoy our lives more; get out and enjoy more nature.
And voila. Tickets to the Sunset.
---
Tickets to the Sunset go on sale ten days before each event. Skeptics should take note of the implied "Money Back Guarantee if the Sun does not set." The first event is scheduled for Saturday, April 30th in Champaign, Illinois. SEE ALSO:
www.ticketstothesunset.com
SEE ALSO:
www.posterchildren.com
SEE ALSO:
www.thebirdmachine.com
SEE ALSO:
www.electrical.com
--
Eric J Herboth
Eric J. Herboth is the founder, publisher and Managing Editor of LAS magazine. He is a magazine editor, freelance writer, bike mechanic, commercial pilot, graphic designer, International Scout enthusiast and giver of the benefit of the doubt. He currently lives in rural central Germany with his two best friends, dog Awahni and cat Scout.

See other articles by Eric J Herboth.
If you'd like to help spread the word about LAS, or simply want to outfit yourself with some adhesive coolness, our 4" circle LAS stickers are sure to hit the spot, and here is how to get them:
-->
Send an with $2 in PayPal funds to cover postage. Don't worry, we'll load you up with enough to cover your town. Then just be patient. They will arrive soon.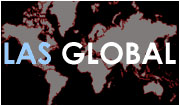 LAS has staff and freelance writers spread across North and South America, Europe, and a few in Southeast Asia as well. As such, we have no central mailing adress for unsolicited promotional material. If you are interested in having your project considered for coverage, please contact us before sending any promotional materials - save yourself time and postage!